Trust Our Dentists During Coronavirus
Dear Dexter Family Dentistry Patients: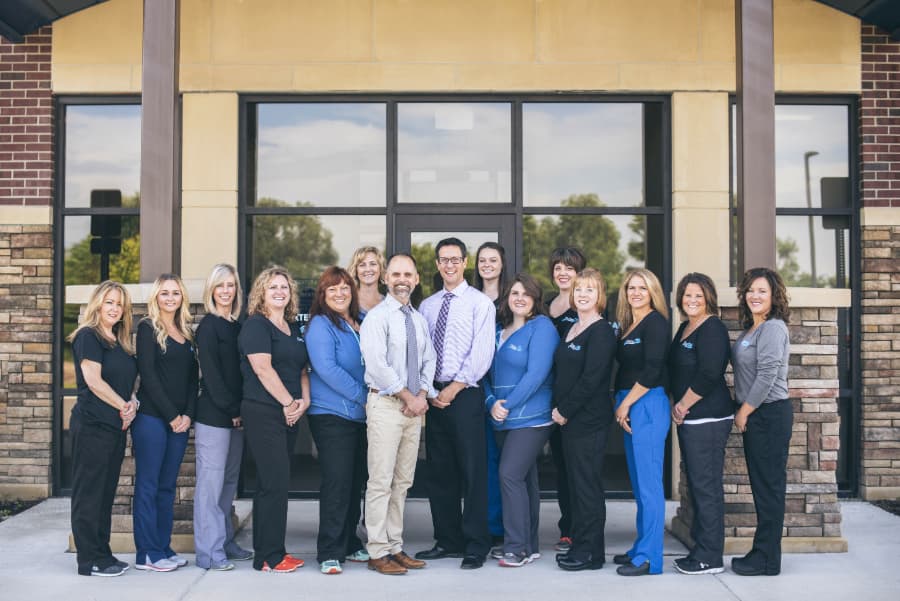 We hope this letter finds you and your family in good health. Our community has been through a lot over the last few months and all of us are eager to get back to our regular routines. While many things have changed, one thing remains the same: our commitment to your health and the overall safety of our entire community. If you're uncertain about seeing a dentist during the coronavirus pandemic, knowing more about what we're doing to keep you safe can help you make informed decisions.
As always, our mission at Dexter Family Dentistry is to provide exceptional dental care for the whole family. State-of-the-art infection control has always been a top priority at our practice and keeping up with current safety standards is even more important now. To put your mind at ease during the coronavirus pandemic, our dentists want to share some of the new procedures we now follow to keep patients and staff safe.
We strive to provide a safe, comfortable environment where you can feel at home during these uncertain times. Our office stays abreast of the latest infection control recommendations by the CDC, OSHA, OSAP, our local health department, the American Dental Association, and the Michigan Dental Association. We want to make sure our dentists and staff adhere to or exceed each agency's recommendations during the coronavirus pandemic.
Our office will contact you before your appointment to ask some COVID-19 screening questions and will ask them again and take your temperature when you come to the office. When you arrive, please stay in your car and text or call us at 734-426-9000. We'll text or call to let you know when it's safe to enter, since the number of people allowed in our building will be limited. We ask that patients being treated are the only ones who enter the building unless you're accompanying a patient who needs assistance.
Please wear a mask and practice social distancing by staying 6 feet away from others when possible. A face mask will be provided at no charge if you don't have one. Someone from our team will greet you, take your temperature and ask you to sanitize your hands. Staff also undergo daily health and temperature screenings to protect the safety of our patients and community.
Patients should enter through the main entrance (the glass doors under the big blue awning on the western side of the building). The exit is separate and is on the northern side of the building, through the single glass door facing Dan Hoey Road.
All our office staff wear masks, and sneeze guards have been installed at our reception desk. Dentists and other clinical staff will wear additional PPE, such as N-95 respirators, face shields, safety glasses, head covers, and surgical gowns.
Improved patient suction systems have been installed and our building now has increased the frequency and quality of HVAC air filtration. You may want to bring a sweater or light jacket as you can expect cooler office temperatures. Restrooms, treatment rooms, and common areas are cleaned in between each use.
To enhance safety and accommodate changes in our PPE and disinfection protocols, we've changed our scheduling system to maximize safety and minimize dental aerosols in the office during your cleaning appointments.  These changes have been put in place to optimize patient and staff safety and minimize in-office wait times. Thank you for your patience during this process.
If you had an appointment scheduled during the COVID-19 closure (mid-March through May 31), PLEASE call or text us to reschedule.
To minimize person-to-person contact with our team, all credit card payments, billing questions, and follow-up appointment scheduling will be handled via telephone after you leave the office. If you prefer to pay by cash or check, please inform us on the day of your appointment.
Even though it may be hard to see our smiling faces under all the new PPE, we assure you it's still us! We're excited to see you again in our "new normal" dental health care environment. We will gladly answer any questions you may have about seeing a dentist during coronavirus or the steps we're taking to keep you, our staff, and our community safe. To make an appointment, please text or call 734-426-9000 or contact us online. Thank you for trusting Dexter Family Dentistry with your dental care. We're grateful for your loyalty and faith in us and can't wait to welcome you back. Stay well.
Sincerely,
Brent Kolb, DDS — Owner, Dexter Family Dentistry, P.C.