Dexter Family Dentistry offers complimentary sports guards to all Dexter Athletes.  Just call our office to schedule a time!
New Patient Information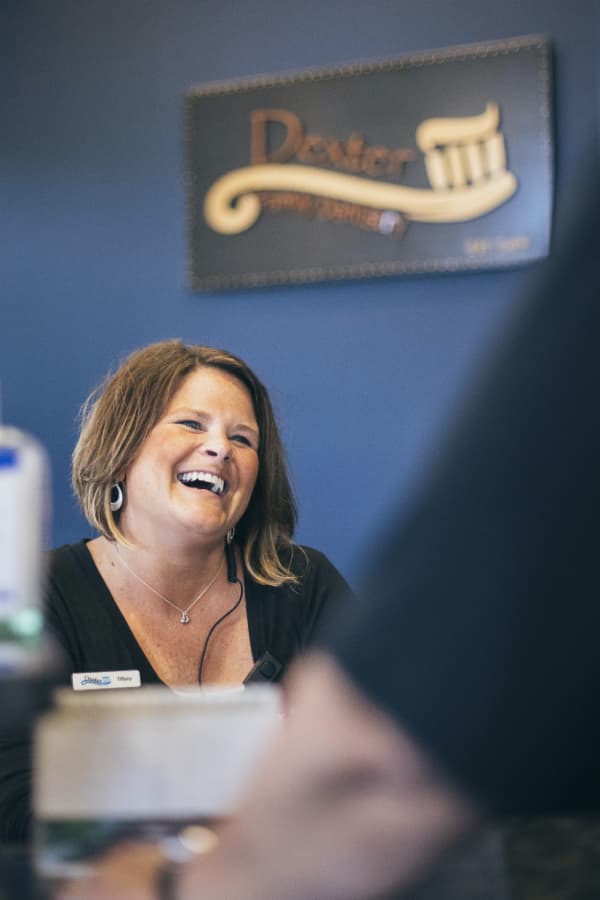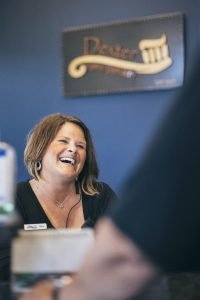 Please stop by the office for a tour and to meet our dental team! We offer the latest in sterilization technology and digital imaging. Digital x-rays reduce patient exposure by up to 90%. Our office uses a paperless system that allows for ease in communication amongst specialists, staff and patients. We accommodate our patients' needs for gluten free, BPA free, latex free, and a peanut free experience.
Why choose Dexter Family Dentistry?
Dexter Family Dentistry is a culmination of Drs Kolb and Robison's years of experience in a variety of venues as clinicians, instructors, researchers, and engineers. The current dental team prides itself with over 100 years of dental experience. Every patient is treated as an individual. We are respectful of your time, money and dental concerns. It is our goal to establish a successful dental practice known within the dental health community for quality craftsmanship and care.
Dexter Family Dentistry strives to be a pillar of the Dexter community. We are involved in and support many civic, social and school events such as:
Ypsilanti Meals on Wheels (YMOW)
The Encore Theatre
Dexter Community Orchestra
As such, our doctors and staff stand behind their work and perform to a level that they would expect for their own families.
Your Rights as a Dental Patient
At Dexter Family Dentistry, we feel your patient rights include, but are not limited to, making an informed decision about your dental treatment. Our staff takes time to ensure that you understand all aspects of your care and your insurance benefits.  Our experienced team offers complimentary consultations for new patients with questions.
Patient Protection and Sterilization
Our dental team goes to great lengths to protect your health, safety and personal information. The office was designed for patient confidentiality and cleanliness. Many hands-free options are incorporated into our private operatory reducing the chance of contamination.  All our instruments are sealed and sterilized onsite and our lead lined aprons and x-ray rooms limit x-ray exposure.
Our New Patient Experience
At Dexter Family Dentistry, you can look forward to meeting Drs. Kolb or Robison on your first visit. The doctors and staff will evaluate your specific dental needs. A comprehensive examination, x-rays taken as necessary and a prophylactic cleaning will be completed. Note: some cases may require multiple appointments. Please allow 90 minutes for your new patient visit so our professionals can provide you with the best possible dental treatment!
What if I have an emergency?
Please call the office at 734.426.9000. If after hours, the message system will direct you to an emergency contact number.