Founded in 2006 by Dr. Brent A. Kolb, Dexter Family Dentistry has grown to be an exceptional dental office offering quality patient care and an excellent working environment for its compassionate dental team!
Our Mission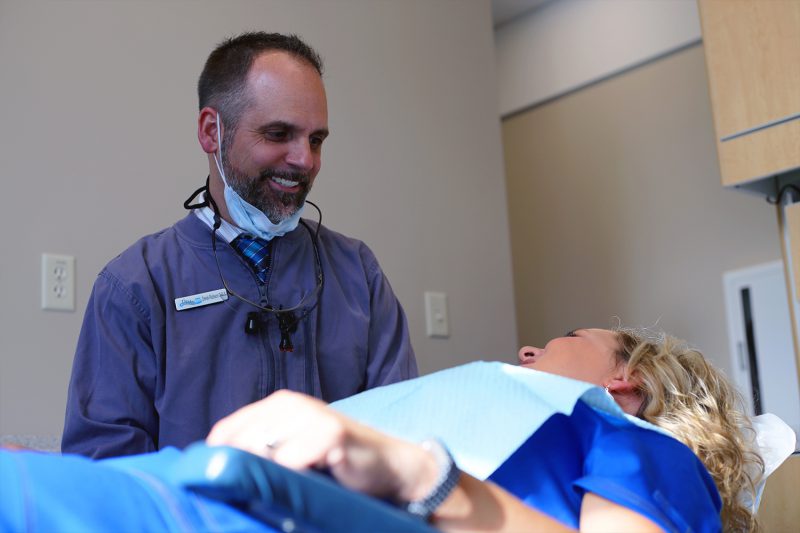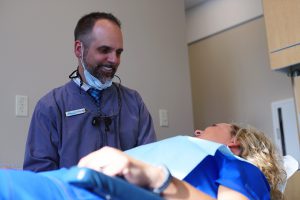 Dexter Family Dentistry was founded in 2006 by Dr. Brent Kolb to provide exceptional dental care for patients in Dexter, Michigan, and the surrounding community. Together with Dr. Derek Robison and our compassionate staff of dental experts, we strive to be respectful of your time, money and dental concerns. The Doctors and staff vow to treat every patient as an individual and perform at a level they would expect for their own families, which includes providing an efficient, affordable and stress-free environment.
Our Office
It's our goal to establish a successful dental practice known within the dental community for quality craftsmanship and unsurpassed patient care. Our dental office offers the latest in sterilization technology for a clean, professional atmosphere on every visit. No matter your dental needs, our doctors and our staff are proud to provide you with an enjoyable dental experience that's as comfortable as possible. With over 100 years of cumulative dental experience, you can count on our entire team to be knowledgeable, friendly and patient.
Our Dental Services
Our mission is to provide exceptional dental care for the entire family with an extensive array of dental procedures from general to cosmetic. Our dental services include:
Preventive dental procedures, including cleanings for adults and children, periodontal cleanings, desensitizing application, fluoride application, sealants, occlusal splints or bite guards and sports mouthguards
Restorative dental procedures, including bridges, crowns, full and partial dentures, dental implant restorations, composite tooth fillings, tooth extractions and root canals
Cosmetic dental procedures, including cosmetic bonding, veneers, teeth whitening and Invisalign
If your child is a Dexter athlete, schedule an appointment with Dexter Family Dentistry for a complimentary sports mouthguard to protect their teeth and significantly reduce the severity of dental injuries during sports.
Trust The Dental Experts In Dexter
Our enthusiastic dental team offers a comfortable, modern environment to meet the unique dental needs of every patient. We're here to help you improve your oral health, and we promise to address your dental health needs with quality and compassion. We offer early morning and evening hours to accommodate patients with busy schedules. We want to ensure you're armed with the information you need about the dental services we provide, so we also provide online education resources, including informative videos and post-op information, to keep you well-informed. Contact us at (734) 426-9000 for more information or request an appointment online today.