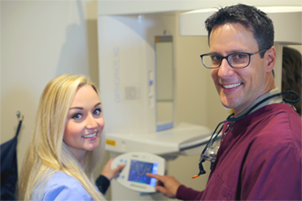 Founded in 2006 by Dr. Brent A. Kolb, Dexter Family Dentistry has grown to be an exceptional dental office offering quality patient care and an excellent working environment for its compassionate dental team!
Our Mission
Our purpose is to enthusiastically deliver quality dental care that will exceed the accepted standards for customer service.  Our doctors and staff treat each patient with fairness and compassion, and we strive to be respectful of your time, money, and dental concerns.
Through our guidance, education, communication, and coordinated efforts, our lives as health care providers will be enriched and the quality of life for our patients will be enhanced.  It is our goal to provide this exceptional dental service in an efficient, affordable, clean, professional, stress-free environment.